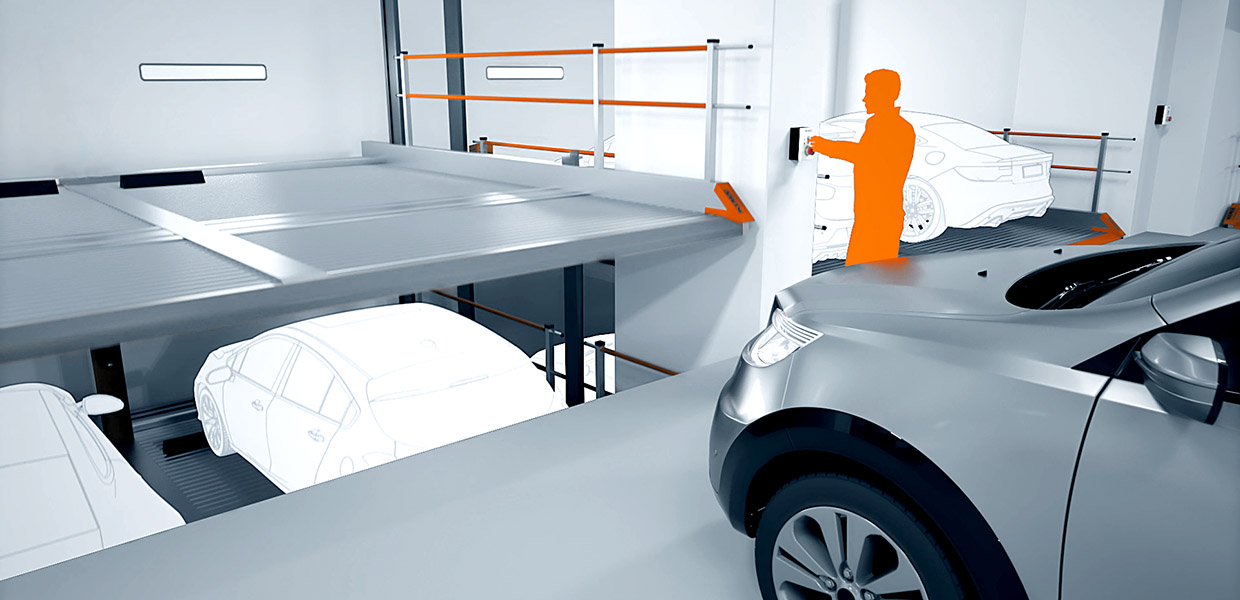 PARKERS
Duplex garages & double parkers for variability in the smallest of spaces.
All parkers at a glance
Duplex garages increase the number of available parking spaces – even in the smallest area. Our parkers provide maximum flexibility. With selected accessories, you can customise each parker to suit your individual needs. For example, you can choose from 3 different floor coverings, the BikeSafe and even select an e-parking option.
For independent parking
Each platform can be accessed conveniently and independently. A pit is necessary to allow this.
For dependent parking
Stack parker in which the bottom parking space must be empty before the platform can be lowered.
With two or three levels
For parking up to three vehicles one above the other.
Double platform
For two parking spaces next to each other per level.
Single platform
For one parking space per level.
---
Still haven't found what you're looking for?
Find the system that best suits your requirements using our product finder:
---
Your provider of duplex garages and double parkers – for more than 60 years
For more than 60 years, KLAUS Multiparking has been one of the leading manufacturers of duplex garages and double parkers in Germany. We are represented in more than 80 countries worldwide. Our head office is located near Memmingen in southern Germany, on the A96 motorway between Munich and Lindau. More about our company