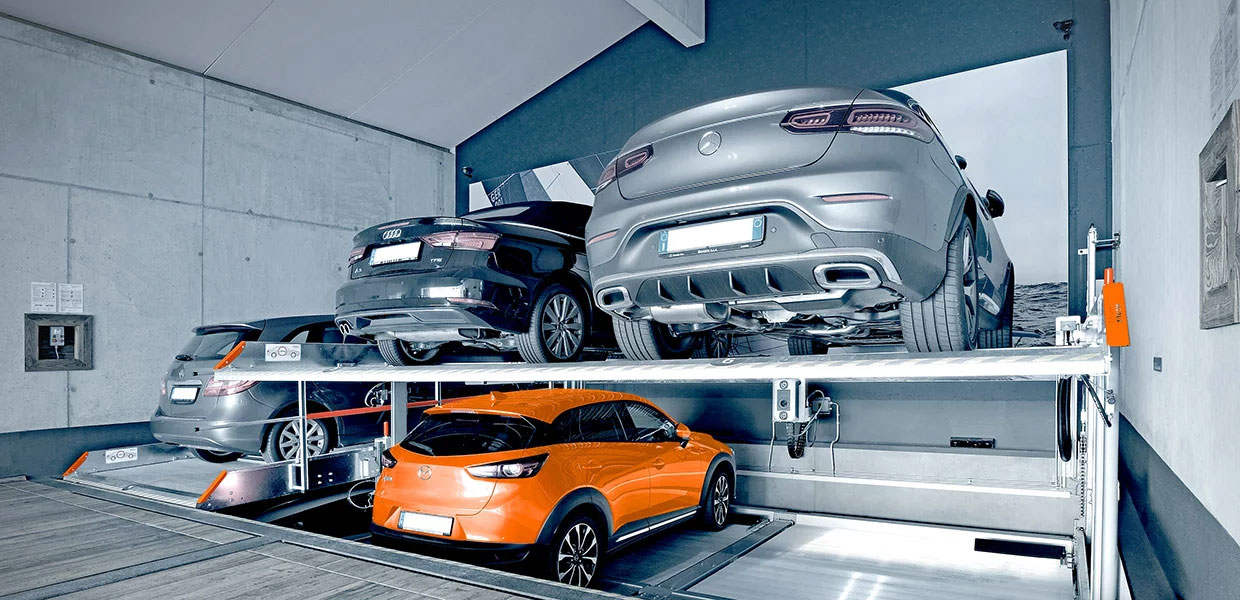 SingleUp 3015 and ParkDisc D450 in New York
The 71 stories tall luxury condominium building is situated in the heart of Midtown Manhattan. Just moments away from some of New York's most iconic and sought-after landmarks, attractions, restaurants, and boutiques. Exquisite architecture and charm define this area of the city near Grand Central. The design, by Pelli Clarke Pelli Architects, builds upon classic Art Deco architecture with contemporary elements displayed throughout the exterior façade, such as reflective glass articulated with facets of terracotta chevrons.
The carefully conceived world-class amenities create an oasis of warmth, plush surroundings, and a luxury experience. For the occupant's convenience, valet parking is provided in the building's underground garage. The cars are lowered into the garage on a car elevator and rotated by the KLAUS ParkDisc D450 turntable. KLAUS' SingleUp 3015, 3 level high car stackers, allow the valets to park vehicles safely and securely without leaving the premises. The installed eight (8) systems provide for 24 parking spaces in a location where premium parking is well received.
Back